images for planking have taken to
pictures Planking fad
walking_dude
02-12 06:26 PM
Wake up, buddy. This is IV. Not !

Removal of Country caps was, is and will be one of the top agendas of IV , whether beneficiaries of a discriminatory system like you support it or not. It's morally and ethically repugnant to see discrimination based on country of birth in the 21st century. Just because it benefits some like you, it doesn't become right.

Employability has nothing to do with Country of Birth. When we are selected based on merit, skill and education by our employer, why should we suffer just because we are born in the wrong country?

It's time to throw away this last vestige of discrimination inherited from the previous centuries and move to a future where every individual is valued for what he/she is individually and not based on whether he was born in India or Sri Lanka.



Only India and China & one or two more countries will support the removal of country limit. The rest of the world will actually oppopse this move as it will have a negative impact on their processing times greatly.

There was a discussion on this on sometime ago.
---
wallpaper pictures Planking fad
planking fad. the planking fad
No offense buddy. I am sure these are all valid points. We've all had similar experiences.

But I always find it ironical...you read blogs on cnn-ibn by Indians, who say 'I'll leave this country if Sonia Gandhi becomes PM/ if Mayawati becomes PM/fill in the blanks". Then you read posts here about people ready to go back to India, or go to Canada. The funniest ones are who say "I love my India" and then start a thread about how to emigrate to Canada/UK/Australia/NZ. So basically it is "anywhere but India" ?

It's always a tough decision to emigrate to another country. I wonder if people also take into consideration the politics in US, the war, the biased media in this country when making this decision - or is it just about $$$$ ?

Its not the question of economy alone. When deciding to go back. Its a question about convenience.

a) I don't want to stand in line to pay my Electric/Telephone/House Tax/Income Tax/Train Ticket/Air Ticket/Bus Ticket/Children Admission-donations/Petrol Line/LP Gas Line/Restaurant Line/Chola Bhatura Line/Samosa Line/RTO Office line/Registration line/License Line/Stock Buy line/Stock Sell Line/Bank Deposit Line/Bank Draft Line/Fixed Deposit Line/Kisaan Vikas Patra Line/Registered/Speed post Line/Blue Dart Line/Company registration line/College admission line/College fee line/University degree line/Interview Line/Booking a Car line/Beer Whisky Line/Canteen Line.

Half the country stands in line, the other half manages the line. Neither has any civic sense.

b) I don't want to bribe babus who manage above lines to get ahead in line.

d) I don't want power failures/cooler failures/ac failures/broken roads/or other catastrophic system failures.

e) I dont want fake or mixed eating oil / flour / milk / cheese / butter / peppers / lentils / rice

f) I don't want dangerous chemical fertilizers in my produce (slow killers - massive kidney failure rate in India for past 10 years)

g) I don't want to teach my children dishonesty and tricks of survival/street smartness (in ref to corruption in India) which don't add any value to their personality.

h) The only reason I would wanna go back is for my immediate family and friends. Thats the only thing I miss when it comes to India.

I wouldn't go back and I believe even MK Gandhi himself would'nt leave from Africa for India in todays times.

Also Its the enemy within (corruption) which can cause great harm and we have that kind of enemy now. You can never ever change the attitudes which people carry in India without another revolution.

I am sure I can come up with a huge list of positives too, They will sound very good and will give me a great feeling of fake National Pride.

Now go ahead and kill me for saying all the above.!!
---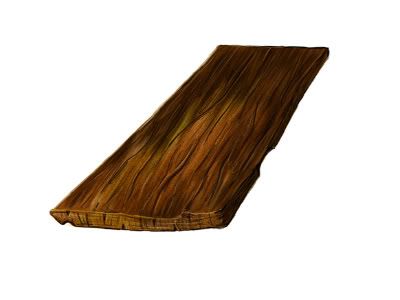 hot (Planking) planking fad
As you know, spouse and minor children's applications for AOS are filed with Primary Applicant. Minor children are those under 21 years of age. Once the child turns 21, they are no longer eligible to file AOS wih primary applcant. However, there is a Child's Protection Act that allows the time that it takes (# of days) to process the I140 to be subtracted from the child's age when he /she turns 21. Example - if it takes 128 days to process the I140, the child turns 21 but is considered 21 years minus 128 days. Provided you can file AOS in within 128 days of the child turning 21 then he/she is considered a minor.
The key is being able to file the AOS. That "stops" the clock. Technically, the child's AOS should be adjudicated by 21 and there is an opportunity to expedite the application for this very reason. From what I understand however, as long as the AOS is filed, the clock stops ticking. That is what every lawyer we have used along the way has told us.

MACACA - pls see your PM...
---
2011 planking fad. the planking fad
Planking fad not over yet?
Lawsuit might be worth looking into...If you see majority of any type of immigration fixes, a lawsuit or a threat of a lawsuit has been one of the major reasons for USCIS to give some ground....
---
more...
planking fad photos.
ItIsNotFunny
03-27 08:59 AM
Hi All,

I currently have an EB3 March 2003 priority date labor I140 approved with my company. Recently, I wanted to move to consulting, sothat I can get my GC converted to EB2 as the dates are only 2 months apart. I have asked my company if they are willing to take me as a contractor once I am out of the company and go to a consulting company. They said that it should be fine, but they said if GC is the only purpose, they can try to do something about converting my existing labor to EB2. It's a very big fortune 500 company and they do all their labors in EB3. My question is:
1. Can I re-apply another labor in EB2 for a position that qualifies in the same company and can port the existing EB3 priority date? Has anyone done this in the past?
2. Can I use any prior priority date approved labor in the same company, even though my EB3 I140 is approved with the same company.

3. Can I move to consulting company and reapply in EB2 with existing priority date and work for the same company that has my current labor.

The company legal counsel said that they would come back to me with some answers this week, but I want to get second opinion from all of you in this regard. I have my Masters in 2000 and MBA in 2004 with 8 years experience and so EB2 qualification shouldn't be a problem

Any help will be greatly appreciated!


Thanks,

Yes, you can move to another company with existing priority date. You still have to get LC and I-140 approved from new company but while filing 485, you can use old 140 priority date.
---
planking
Yo breddy2000, nobody is calling you names man, but you are getting personal. Is YSR your father ?????.
---
more...
Planking, a fad gaining
Nobody is misguiding anyone. Talk to your lawyer and find out. Amway doesn't offer you employment.
What you get is 1099-MISC the same you get for your stocks and investments. Talk to your lawyer and find out.

It is correct that Amway doesn't offer employment, but the Amway activities are self-employment activities and therefore are under review for valid and authorized employment.

Only US residents, who are authorized for self-employment, can run their business or home based business activities.

Can someone on H-4 visa status can run Amway baed home business? Yes/No. I know you will say "check with your accountant/lawyer" line knowing well H-4 can not be self-employed.

______________________
Not a legal advice.
US citizen of Indian origin
---
2010 hot (Planking) planking fad
for planking have taken to
I don't care about the logic but, I like what you said!;)

Now that's a customer I want. Someone who can take no logic and all fluff. jk :)
---
more...
Apparently the fad originated
hi All,

Can someone give me advice on this:

I have 4 yrs Bachelors + 6.5 yrs of IT exp. i am being offered a Pre- approved labor(EB3-PD-Nov.2003), which was filed for someone with a condition-Bachelors + 4 years exp., at the time of filing.
i graduated in June 2000, so i am about 1 year short for the 2003 PD. However i did some part time work during college in India and the lawyer says if i can get exp. letter from that company on a letter head, that should suffice.
i am concerned if that India exp. during graduation will work or not.
Has anyone faced a situation like this?
the (part time exp)company was very small, can this be risky? what do you guys think?

Thanks.
I am not sure if you cannot used experience gained before / during college. I think it all depends on the LC requirements. I know many people who used experience gained before gaining their degrees, and there were no issues. However, I do not know if their LCs specified "post-degree experience, or just experience." I would speak to another lawyer to see if he tells you the same story as your current lawyer. You could send this question to Susan Henner. She is the attorney giving us free advise. The the home page for information on how to send her a question.

Regards,
---
hair Planking fad not over yet?
tattoo Planking photo fad
I hear you!

--Improve processing time to consume full quota allotted per fiscal year. If the cases are processed at snail pace, increasing quota to half a million visa doesn't mean squat to anybody. It will fall into another cycle of "waste visas & recapture visas"
---
more...
act of the planking fad. a
Interesting Analysis from Greg Siskind

http://blogs.ilw.com/gregsiskind/

COULD ELECTION YEAR POLITICS HELP RECAPTURE BILL'S CHANCES?
Yesterday, I wrote about a great bill that was introduced by Senator Menendez that would recapture hundreds of thousands of unused green card numbers, ease the strict per country limits that cause long lines for nationals of some countries and also make it easier to get a waiver when someone is subject to an unlawful presence bar.It also changes the definition of an "immediate relative" to include spouses and children of permanent residents, a provision which would be wildly popular in the Hispanic community since it would cut out the multiyear waits typical in the Family 2A category.

And, oh yeah, there's another bill that people are talking about. The E-Verify program (DHS' much discussed electronic employment verification system) expires in November.

E-Verify is the heart of the entire enforcement agenda for the antis and with Congress set to adjourn in the next week or so and with the distinct possibility that this will put off all legislation until next February or so when the new Congress comes in, getting E-Verify extended in the next few days is a huge deal. A five year extension has passed the House already. The Senate has done nothing yet.

So it was with great interest that I read in yesterday's CQ Today print edition that Senator Menendez is blocking the E-Verify reauthorization bill in order to force consideration of the recapture bill. The article describes Republicans as being infuriated and saying that the recapture bill is a nonstarter and demanding Senate Majority Leader Harry Reid bring up a clean E-Verify extension bill.

On the House side, interestingly, the recapture bill was set for a markup in the Judiciary Committee yesterday and Congressman Conyers abruptly adjourned the hearing after a bill barring horse slaughtering was finished yesterday. According to my sources, several members of the Committee were shocked that the markup on the recapture bill didn't happen even though Conyers is a strong backer of the measure. Strange.

So that has me speculating. Is something cooking with the Democratic leadership and the Obama campaign? I think the Democrats smell blood. They know John McCain is in trouble with Hispanic voters based on recent polling data. He's polling anywhere from 10 to 20 points worse than Bush did in 2004 and the Hispanic vote partially explains why Obama finds himself ahead in places like New Mexico and Colorado, states Bush won in 2004. Erosion of support in the Hispanic community could also cost McCain Florida, a state McCain cannot lose if he has any chance of winning the election.

As I reported earlier this week, the McCain campaign and congressional leaders have been clamping down on the anti-immigrant wing of the party. You didn't really think these folks suddenly decided they no longer care about this issue, did you?

What I don't think is a coincidence is the sudden reemergence of immigration in the presidential debate. Suddenly, Obama is blasting McCain on immigration and looking for more and more forums to make his claim that he's pro-immigration and his party's solidly behind him. And he's quick to remind Latinos that John McCain turned his back on them and denounced his own comprehensive immigration reform bill, something that Latino voters are now saying is one their top priorities.

McCain is asking Latino voters for a do-over and claiming that he was only pandering to his base. He was always pro-immigration. It's just politics, you understand.

As you might expect, this message is not selling particularly well. And Democrats know it. They also know that with the economy in free fall, most Americans are not thinking that much about immigration anymore and the issue has dropped back to its historically low rank on issues of concern to the typical voter. So Democrats can be more visibly pro-immigration without having to fear negative consequences.

You probably see where this is going. Provoking a confrontation over immigration with Republicans in the month of October can only have good results. Democrats might actually pass a bill they really want. And they score politically as well.

There's no time to bring up a massive comprehensive immigration reform bill between now and the election. Something smaller and simpler, but what? Oh wait, there's that recapture bill! And there's that must pass E-Verify bill. Now there's a great way to put immigration back on the front pages. Link the two and force Republicans to vote no on a pro-immigration bill likely to have a hugely positive impact in the Hispanic community if they want the E-Verify program to survive. If the Democrats can keep the two bills linked, Republicans who can't stomach more immigration will have to vote no on E-Verify, something they'll have trouble explaining to their constituents. And Republicans who think E-Verify is too important to die, will help deliver a win on the recapture bill.

And in the mean time, McCain will have to openly confront the angry antis in his party. Some of the hardliners in his party will call the provisions easing the unlawful presence waivers to be a "back door amnesty." If McCain goes against them, he'll be seen as a liar by the people in his party who he promised that he would not support an "amnesty" without enforcement first. And if he votes with the antis, it will be all the Hispanic community needs to hear to confirm they're right to support Obama.

October could be interesting.
---
hot planking fad photos.
PLANKING: The fad took
I sure do hope you are right.....because i am in HR boat as well...
BTW Thanks to you and the core team on CIR front...keep up the good work.


Once again, what is with this "Flood" and "too many". Petitions are postal packages. They are not Tsunami waves that would prompt them to shut down their doors to prevent flooding. They did get nearly 200,000 petitions in Vermont in one day. What happened ? Did the mail room clerk drown in fedex ? Were the packages overflowing in the parking lot ?

Guys please stop thinking these logistics, and get a life. USCIS has people who are capable of predicting several hundred mail packages and handling them. They are inefficient and slow but they are not galactically stupid. And if they stop accepting petitions, it wont be because they have received "Too many" because it takes time to define "too many". So chill and try to file it before 31st July.

These rumors are wreaking havoc on people who are not in a perfect position to control the timing of filing. Many lawyers and many employers will file between 25th and 31st July. And I can accept that. My own HR and lawfirm have made it clear that we will file before 31st July but there is no guarantee that it will be sooner than that and any sooner than that is not neccesary.

Those who are filing on their own can file on July 1st. But those who are depending on lawyers and their own HR, please relax and stop thinking too much.
---
more...
house Planking, the fad of lying
Planking fad not
EB2 Ind & Chi.. if dates dont move for April (new calendar quarter), we better start donating too
To anyone sitting on the fence, waiting for X event to occur so that they would donate to IV.......

There is no great utopia waiting for you in April.....
Read this whole thread again please......

Now is the time to contribute money, a little bit of your time, a little effort to contact your lawmakers....

You better start 'Contributing' NOW

This is the time window for action...
---
tattoo planking
Get you plank on!
we, as non citizens, obviously do not have all the rights that the citizens possess. We don't know whether this rule is or is not constitutional (And as someone rightly pointed out that the expertise of a constitutional attorney is required).

However if it can be shown that certain citizens/corporations ( for example microsoft, google etc who also make efforts and lobby congress to change the law ) are unduly disadvantaged by this per country cap, then they can be plaintiff. So in a sense, we have allies in the corporate sector with tons of money (and who want to make more!) So they might be willing to support us,
if it is indeed found that the rule can be challenged.
---
more...
pictures Planking, a fad gaining
images Planking photo fad
Very well said.

To add to that, my message to Ron Hira, his IEEE-USA, John Miano, others at programmer's guild, Bernie Sanders etc. :

Your plan to stop outsourcing is really going well. Isnt it ? Well, this is exactly why people like you and John Miano get replaced by hard-working foriegn workers. Because the foriegn workers have a mission to accomplish when they accept a job, unlike you, who intends to do one thing (stop outsourcing) and ends up achieving the opposite (cause outsourcing).

Keep up the good work and blame the foriegn workers for all your problems in life, including global warming.

And Bernie, you are the best. Now tell me, how are you going to protect the Americans whose jobs are being taken and shipped to Canada. Are you planning to run for Senate in Canada ? How about you resign and run for office in Canada and slap a $5000 fee there and also give a grand speech you gave in US senate ? Go Bernie, go.
---
dresses PLANKING: The fad took
of them #39;planking,#39; a fad
Guys, we need to help ourselves, if you are online at 9PM PST, 12AM EST on a holiday eve, then ,least u can do is add ur digg if not a comment!!

Yeah seriously. Do you know that a lot of talk shows and their hosts have played a significant role in pulling CIR down? If they can do it, we can do it too. Go ahead and digg the stories
---
more...
makeup Apparently the fad originated
Planking, the fad of lying
I agree with you. This guy applied his GC in 2001 and got it in 2003. In just 2 years. He made a stupid decision to leave MSFT and then lost 3 jobs in a short span. He is some nut mental case who is happy seeing others getting screwed. Maybe he works his way up by pushing others down.

I dont understand as to why you are so enamoured about MSFT ? Is leaving MSFT a stupid decision ? Why do you jump to conclusions in a public forum without understanding the facts behind a decision ? Let me give you some facts about MSFT and my decision to leave. Draw your conclusions accordingly. As a techie, atleast then, MSFT was among the top notch companies to work for. The work was satisfying and not to mention the pay was rewarding too (atleast in 1994). Back then MSFT's core cash cow products were MS Office and Windows. That is the case even today. MS Office's 2000 release and Windows NT releases were path breakers. In my opinion, if you are in any group other than these 2 groups within MSFT, I dont think the work is truly satisfying. If your concern is a stable paycheck then ignore my opinion.

Back in late 2000, the labor queue in WA, CA, NY and TX states was way too huge and the processing times were long. I surveyed the land for labor certification times and chose to move to MN or IA inorder to get thru this process faster. I chose a dot com company in MN and my labor and I140 flew fast before the 9/11 disaster struck. Oh BTW I was millionaire "on paper" for about 28 days :-). You may think that I went thru the entire GC for just 2 years. You need to check with people who had been GC during that time of the times we were in. In those days, in the immediate aftermath of 9/11, every immigrant in the midwest was scorned with hatred. Google immigrant tales and you will know. I had planned hard, gave up a stable paycheck and went thru 3 layoffs to get my GC. I believe that the long queues atleast in labor and I140 are due to a large number of people applying from NY and CA. I hope you would realize that people think through issues before making decisions. If you have not done the same dont scoff at people who do so.

One last tid bit - MSFT is not the greatest of organizations that you think it is. As I said, if a stable paycheck is all you care for then you are right. If you are looking for real exciting action on the prfessional front, just in my humble opinion, think Hedge funds.
---
girlfriend Get you plank on!
the art of planking
To the poster of this thread.

Voted your thread as 5 stars given the severity. The info provided by you is so very critical to our survival as H1B in US.
---
hairstyles act of the planking fad. a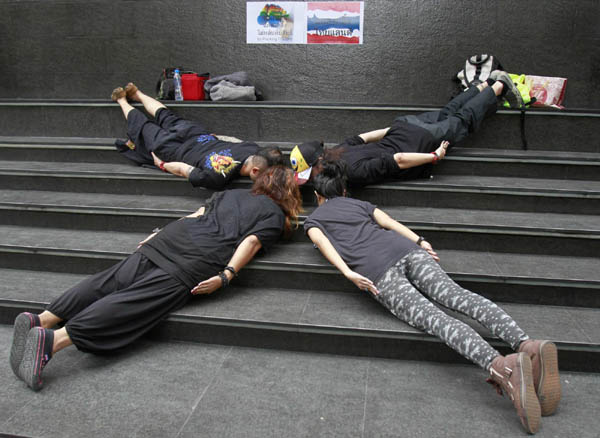 Planking, the fad of lying
to close this thread and/or change settings so that no further new posts allowed... We have had enough on this ... it is now better to rest this topic in peace...
---
Immigration Voice is compiling experiences from members on the 02/07 Visa Bulletin incident. Please see the posts below.

We encourage members to share their experiences with us. Please look at the posts below for focus and talking points, and post your stories on IV at
http://immigrationvoice.org/forum/showthread.php?p=99550#post99550
with details on:
a) Your current Green Card Status
b) If you have yet sent in your I-485 application
c) Your contact details along with Name and handle on IV. IV is mindful of your privacy and will share this information externally only with prior consent. No anonymous write-ups, please
d) IMPORTANT: We want to keep our focus in our stories only on the following issues:
- Impact of 07/02 on your application (Quality of life issues, time and money expended, inconvenience experienced, et al)
- Request USCIS /DOS to consider accepting 485s filed
- Please refrain from mentioning AILA or even questioning the mechanics of USCIS in the past few days
- Please refrain from using strong negative accusatory adjectives while refering to any federal or state agency

Some of our key members will guide you through the process.

WHAT'S BEEN DONE ALREADY
Stories that have been accepted for publishing are listed on our blog at immigrationvoice.blogspot.com

http://www.prlog.org/10022648-no-celebration-for-thousands-of-highly-skilled-future-americans-this-july-4th.html
The above story ranked the highest (over 3500 views) in the last 7 days on prlog.

An additional story was also released yesterday:
http://www.prlog.org/10022854-american-dream-suspended-on-the-eve-of-july-fourth-for-several-thousand-legal-green-card-aspirants.html

WHAT YOU CAN DO
a) Distribute the above stories (Other blogs, contacts)
b) Submit more write-ups
---
WaitingForMyGC
07-11 03:22 PM
I have already booked my one way tickets back to India for this December. If my priority does'nt become current by than, I am done here.
---